Hannah Potts Laroque Letter to Newman Potts, 1865

Contributed by Ouida Allison
---
September 22nd 1865
My dear brother
I now undertake the painful task of communicating to you my troubles. I was very sorry to hear of your trouble but it is nothing to compare with mine. My dear husband departed this life on the 7th of this month. I hope he has gone from a world of pain and trouble to a world of heavenly bliss; although I have lost one our dear brother one whom I loved better than anything on earth yet since then nature has bound me to one whom I loved better than anyone this world ever contained. The trouble then when I lost him was not near so great as is now for there is nothing on earth like ones husband.
Dear brother if you could make it convenient I would like very much for you to come to see me. My husband left 5 children 2 of them all grown the youngest is 7 years old, he was the baby when I married the Doctor. I recon I think as much of him as if he was my own child in fact though I recon I think nearly as much of all of them as if they were my own. I love them dearly and believe they all love me.
Excuse my short letter I will try to write more the next time answer as soon as possible and let me know how you are getting along.
Ever your sister Hannah LaRoque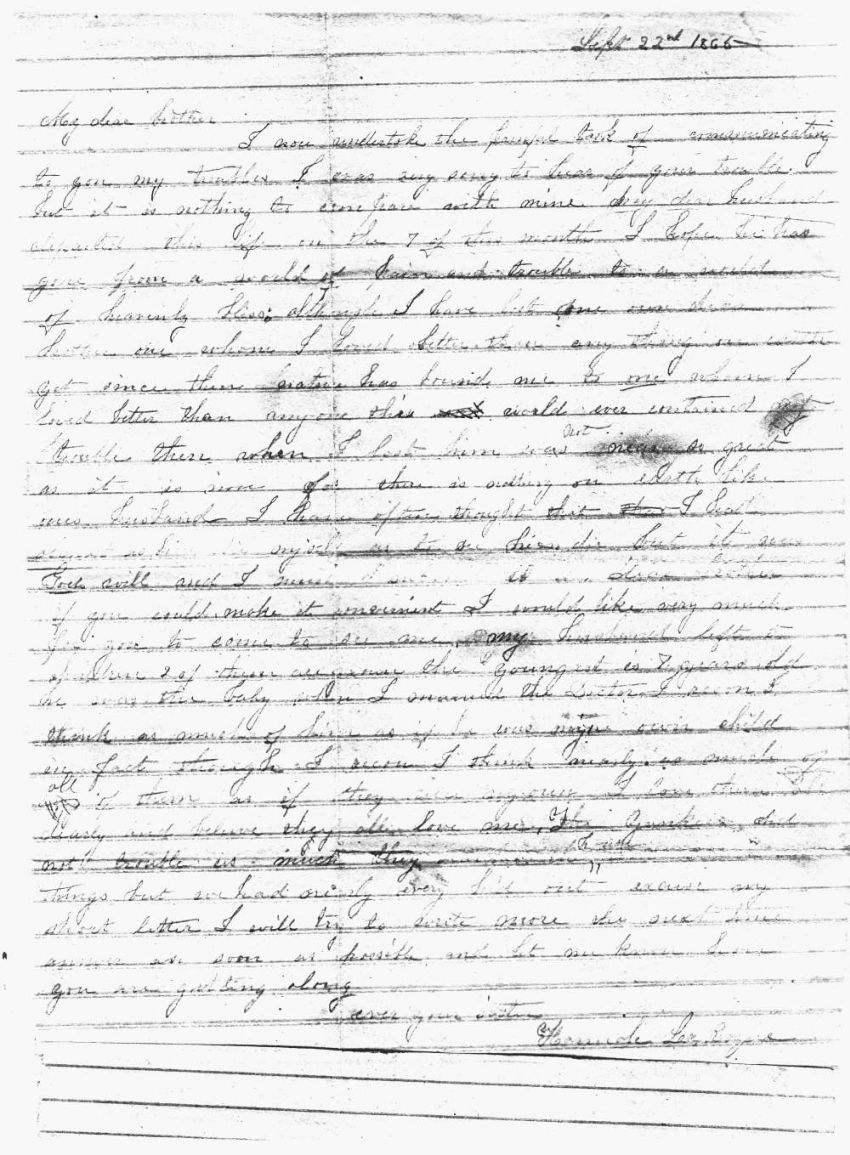 ---
Home