Abraham & Priscilla Potts Haney
(b. about 1757 - d. before Feby 1791)
Onslow County, North Carolina
---
Onslow County Court Minutes, 1766-1775, Vol. 4
by A Project of the Onslow County 400th Anniversary Celebration Committee
Deed from John Robinson to Jacob Hany for 100 acres of land proved by Abraham Haney.
---
1790 Onslow County, NC Census - Page 5
Priscilla Haney
1 free white male under 16
4 free white females


This census shows Abraham Haney had died before the census and Priscilla died before the February 1791 estate below was executed.
---
Abraham Haney Estate Papers - North Carolina Archives
Feby 1791 - To finding two coffins and other services done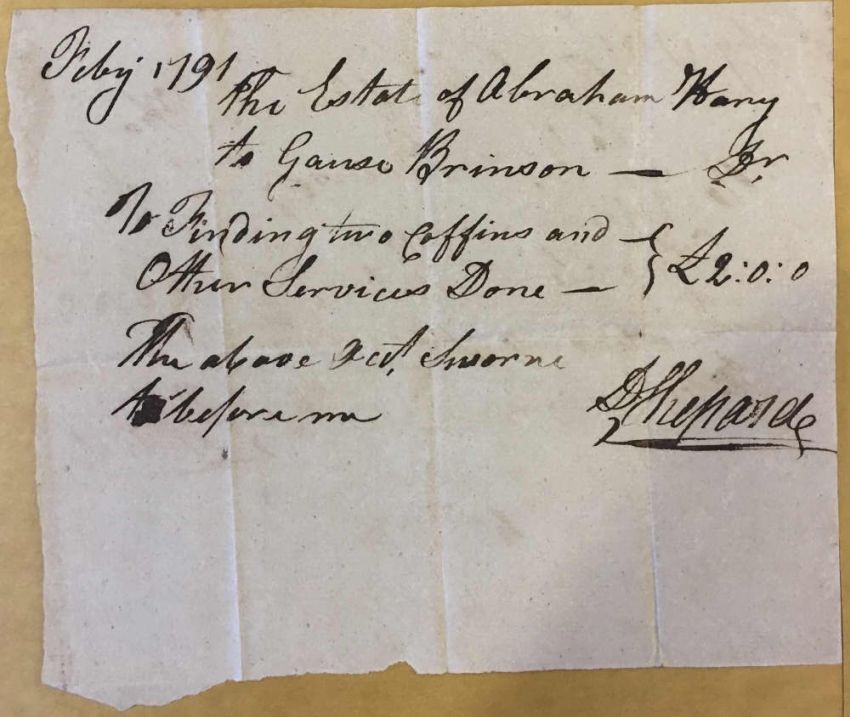 No date - To 8 months board of two children. To burying of sd Haney & wife.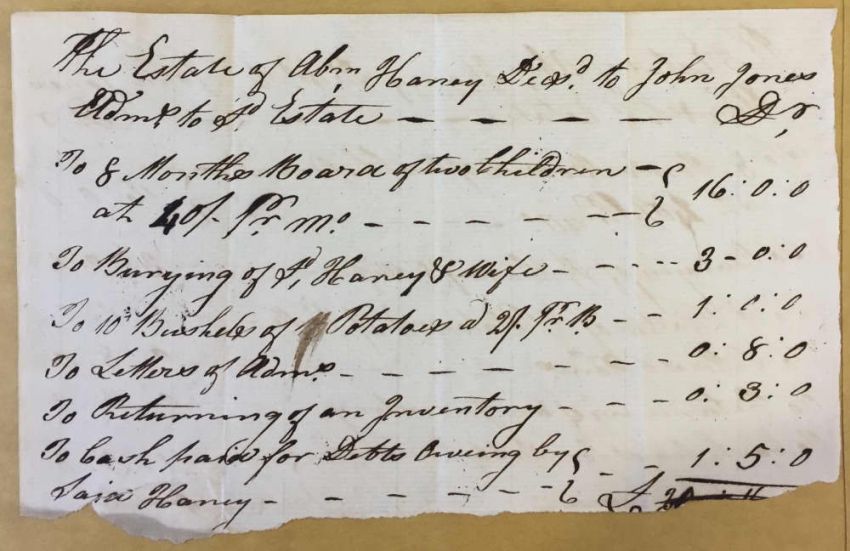 ---
July 1791 - John Jones Administrator of the Estate of Abram Haney Dec'd Returns an Inventory and amt of Sales of said Estate Sworn to and filed - amt Sales is £27..8
Ordered that Charlotte Haney orphan girl about seven years old be bound unto Thos Snead untill she arrives at Lawfull age and that he the said Thomas Snead learn the sd girl to Read - ordered that he execute usual Indentures. Onslow County, NC Court of Pleas and Quarter Sessions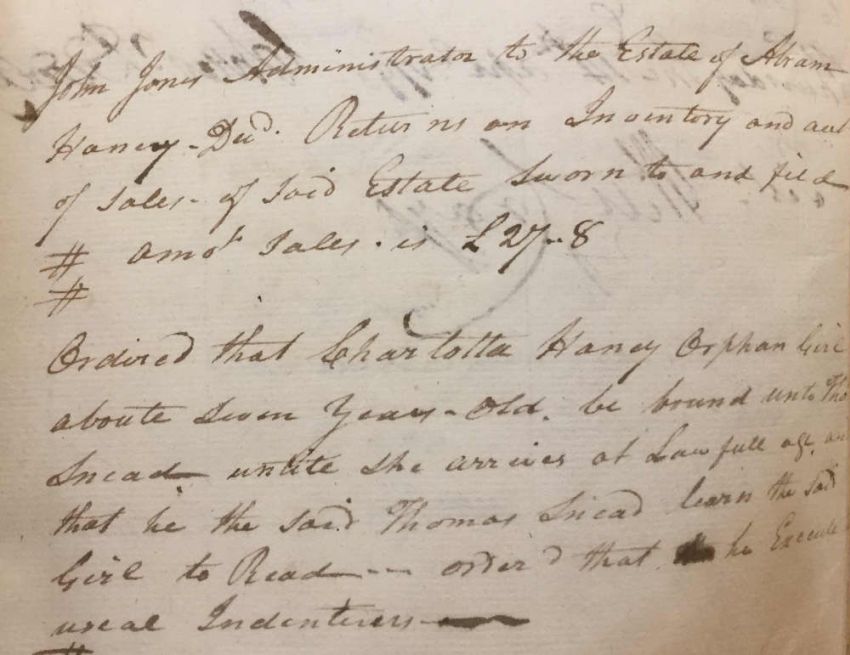 November 5, 1791 - Estate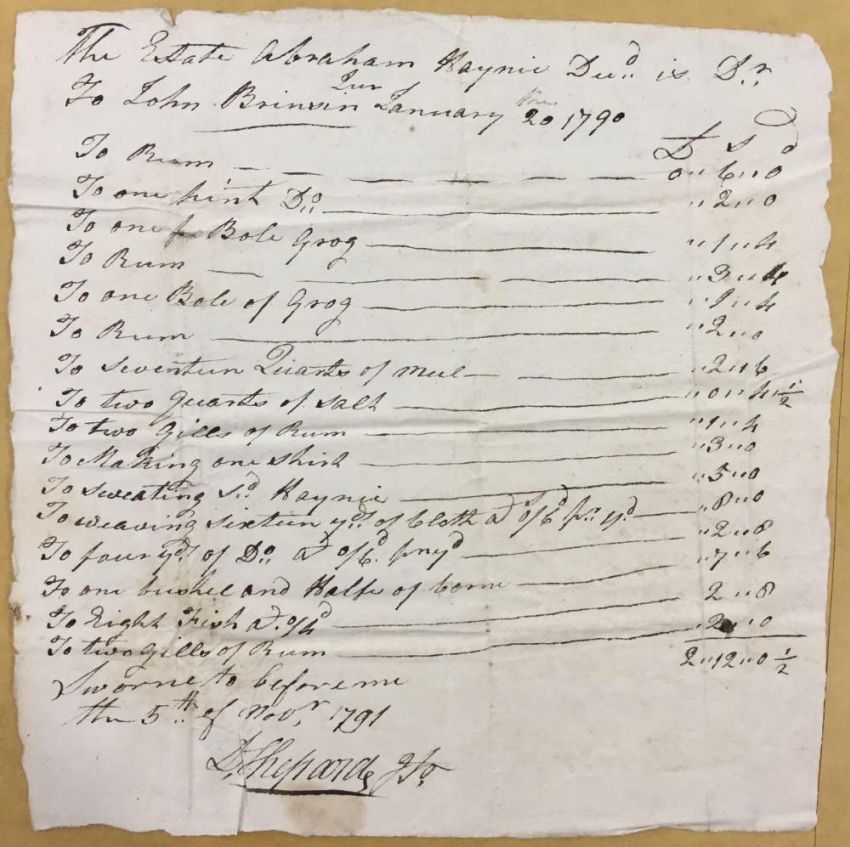 June 16, 1798 - Administrator's Settlement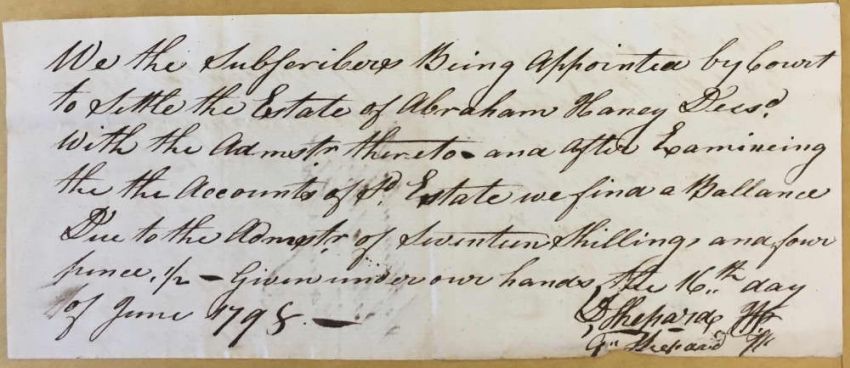 ---
April 1805 - Charlotte Haney vs John Jones Admr of Stephen Potts
The petition being Read the Court directed that the defendant was indebted to the Plaintiff the petitioner in this just the sum of twenty Pounds & Costs. Onslow Co, NC Court of Pleas & Quarter Sessions

---
Home